So, I knowe some will be glad to understand what I'm writing here…. Let's make a try and train my english 😉
Because I was working friday and saturday the only day we could attemped the show was today. It's our nearest show so we decided to show all our dogs! 😀
Starting with Hebbe (SE uch NO uch DK uch NORDV-10 Goonie's Higlander Lad) in championclass, he became 2:nd best with R-CACIB. He's such a wonderful dog to show, he really likes it a lot! He tryes to be the sweetest boy and does anything for a meatball 🙂
You can see the BOB-dog Double Happy Smartness and our boy Hebbe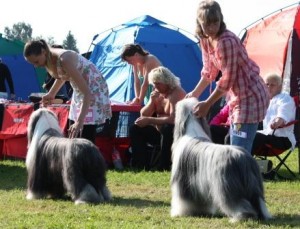 Then it was time for our girls. So here is Mollie (Gooie's Golly Miss Mollie) she really enjoyed her day with her daughter Happy (JWW-10 Goonie's Happiness) just behind her. Mollie took her first CC and was placed 2:nd best of the bitches with the R-CACIB! Happy did also very well, she became 2:nd placed in the openclass bithes.
Mollie on the move!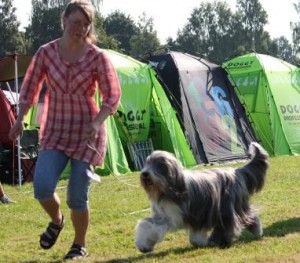 Mollie at home just after the show today!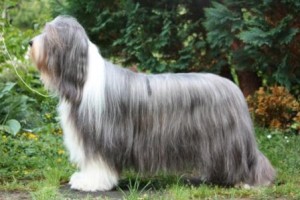 Here is the BOB and BOS, Double Happy Smartness and SE uch Typografen's Neep Neep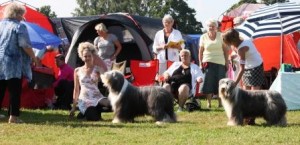 And again!
Our grand old lady Flora (LPI SE uch NO uch SEV-06 Goonie's Easy as Pie) in the veteranfinal. She did very well but was not placed.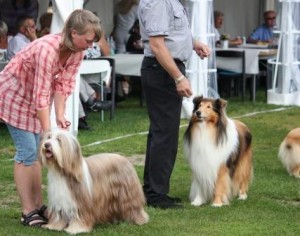 It was quite a warm and sunny day with our wonderful friends Mona and Martina (Co-owner of Hebbe) who helped us a lot! -Thank you 🙂
After the show we went to see Hebbes son Lipton (Lärkängen's Aiming for the Stars) he's now 3 month old now and he's a real sweetie! And not looking that bad eather 😉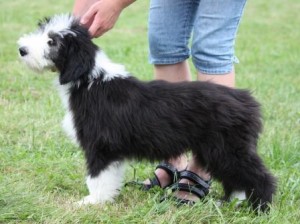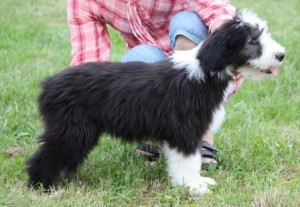 Bye for now!