The past weekend we spent in Högbo. It was me (Mia), mum, Anne-Marie, Jenny and Ingvor. With ten dogs, Candy, Penny, Wendy, Thore, Lipton, Astrid, Mollie, Happy, Hebbe and Flora. So we travelled in two cars, Jenny, me and five dogs in one and the rest in the other one. It's amazing how kind all the dogs behaved 🙂 I love beardies! Two of the bithes were in season so they tried to get the boys attention, but the boys said like -It's too early, even thou they had to look after them so they wolden't dissapear 😉
We lived in a pretty little summer cottage at the beach. It was called Göstas stuga, a very nice one!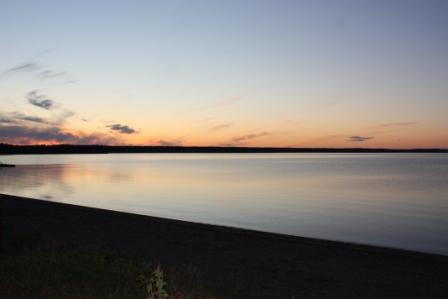 Beautiful sunset!
The proudest moment have to be our Happys (JWW-10 Goonie's Happiness)  CC!!!! 😀
It's her second, this time kindly showed by Jenny because I showed her mum Mollie in the same class and mum had pain in her back. Thank you Jenny once again!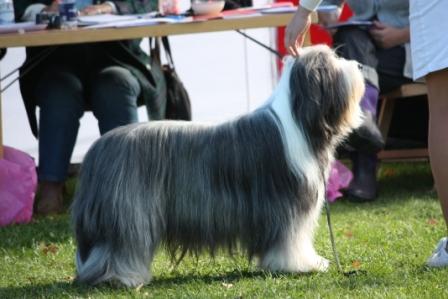 If you like to see more pictures from the show and from the beach you kan click here!
A nice weekend with a lot of laughs, nice weather and beautiful dogs! What more can you ask for?